I love this time of year, when Winter and Spring are wrestling with each other. After cold nights and icy winds the longer day light and warmer sun rays make us feeling hopeful, as we long for more day light and warmth. Living in Scotland, where the Celtic tradition is still kept alive in some parts of the population, the Celtic festival of new beginnings, the awakening of the life force, called:"Imbolc" has just been celebrated. The triple Goddess has become the young maiden again: Bride or Brigid has emerged and brings fertility, intuition and vision for the unfolding year. What we've gained during the Winter time: knowledge and realization can now be brought into action and unite with the spark of intuition. New ideas, visions and seeds can be planted. In nature, in gardens we see the tips of snowdrops emerging from the cold soil and unfolding their little bells like heralds of Spring.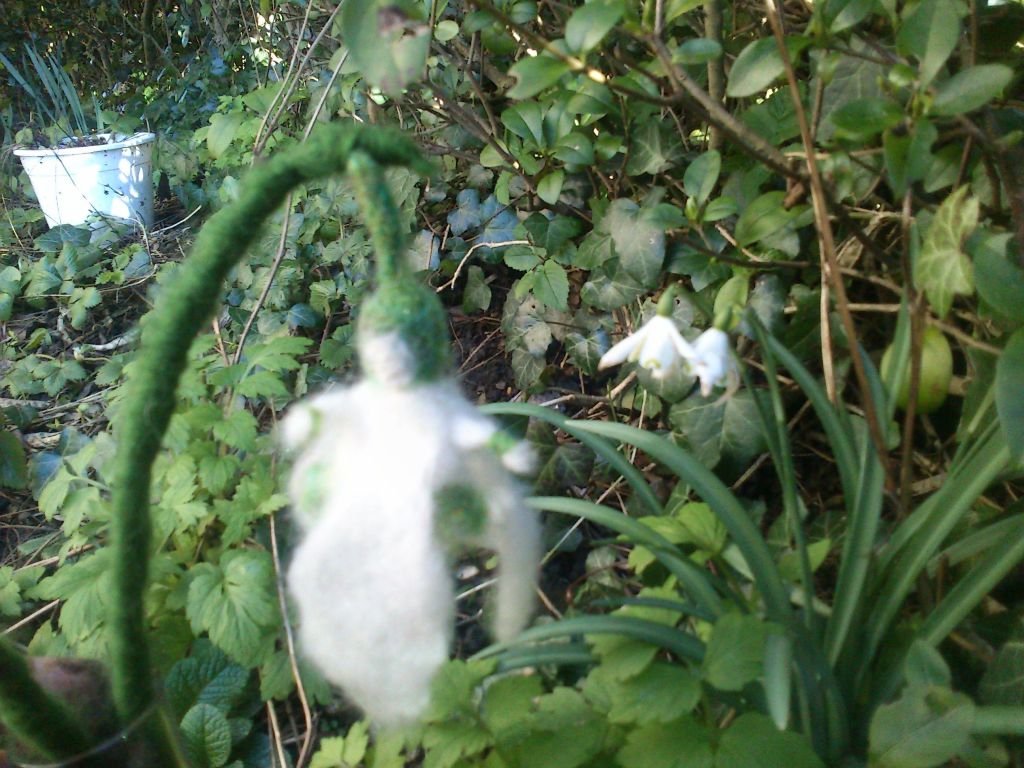 Just be patient, we know we will get there in a few weeks. The Spring Equinox around the 20/21st of March announces the beginning of Spring time and from than on, with the start of longer days as nights, even more life will unfold in Nature.
In the meantime the planted seeds in the ground and the seeds of ideas and visions will germinate. The little woolly snowdrop fairy in the photo was created with love and sheep's wool.  Please follow the links to find out more about my fiber craft creations and felt workshops and fairy healing.