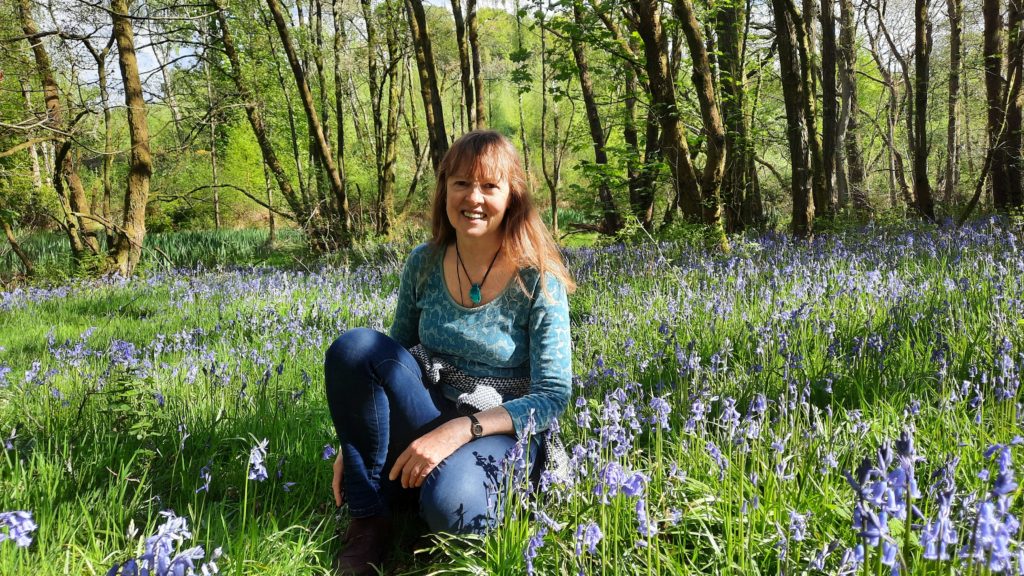 Holistic Healing and Creative Fiber Craft
Welcome to Laryna's page!
I love nature! By walking and just being in nature I feel energised, refreshed and replenished. The colours, fragrances, sounds, shapes and textures enliven my senses. Inspired by the changing seasons I connect to the cycles of life. My body feels energised, my soul thrives and my spirit receives inspiration when I'm in nature. All areas of my life are influenced by my love for nature!
I see nature and all life as a holistic interconnected organism in continuous change and balance of extremes. As a spiritual teacher, earth shaman and holistic therapist I'm happy to support my clients e.g. through energy healing, fairy healing, crystal healing, nature coaching, meditation and energetic Feng Shui for a more healthy and happy life. I work solution focussed and support the innate healing powers. Through the healing process, or the removing of blockages and resistances the ability to connect to the inner core can grow and feelings of being more centered, alive, peaceful and happy may accure.
I enjoy to be creative indoors and outdoors. Originally trained as a hand weaver and loving naturaI textile fibers I discovered and explored the art and craft of felt making. Therefore I enjoy sharing my experience and skills in felt workshops for adults and children. Workshop participants often highlight the relaxing and therapeutic effect of using colourful wool fibres, creating something unique. A variety of other natural materials like leaves, flowers, wood, stones, shells etc. inspire me to create themed mandalas and energy places on my own or together with others, indoors and outdoors. I enjoy seeing people thriving, when they discover or improve their creative skills. I have more than 30 years of experience in working with people of all ages and different backgrounds and abilities.
Get in touch to book an appointment, a workshop or to receive updates about seasonal celebrations, regular meditations and sacred fire ceremonies at Laryna's Lightcentre
The workshops are facilitated by Laryna E. Wuppermann in Glasgow, Bishopbriggs, Scotland if not stated otherwise.