Happy beginning of Spring! I spent the first day of Spring on a sunny Saturday in the beautiful Lenzie Moss nature reserve.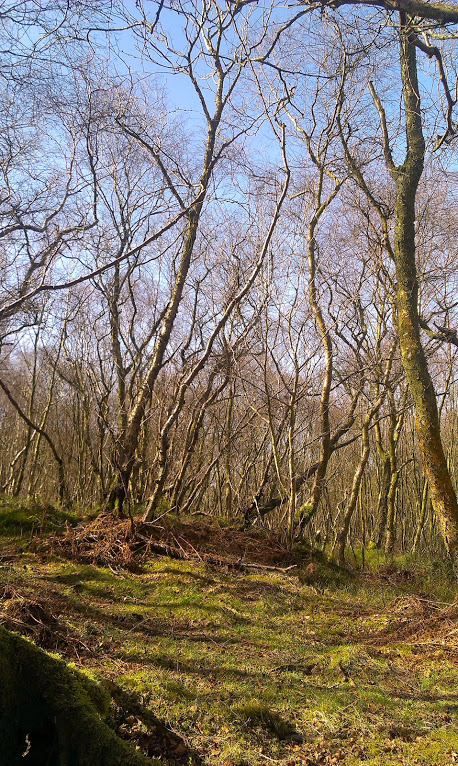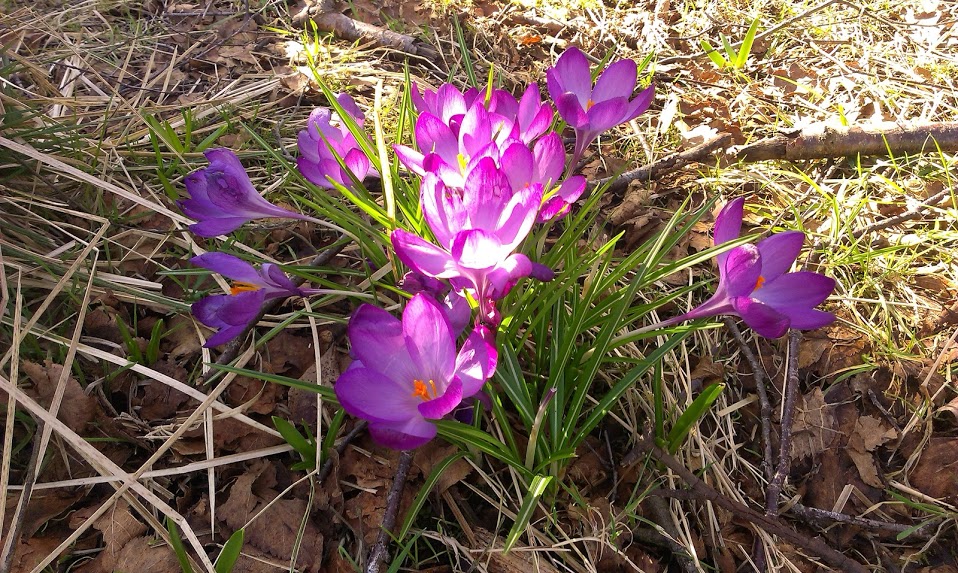 The area is a sanctuary for wildlife, including rabbits, deer and foxes. Besides the boggy area, where peat was cut over centuries and which is now overgrown with heather, reed grass, moss and other plants, there is beautiful woodland, mainly made up of silver birches. That day those small silver birch trees were flooded with sunlight, the birds, robins and sparrows were singing their songs, filling the air with hope for warmer and longer days.
Some of my needle felted fairy friends had accompanied me and discovered a place in the wood where they enjoyed themselves.  Here you can see yourself: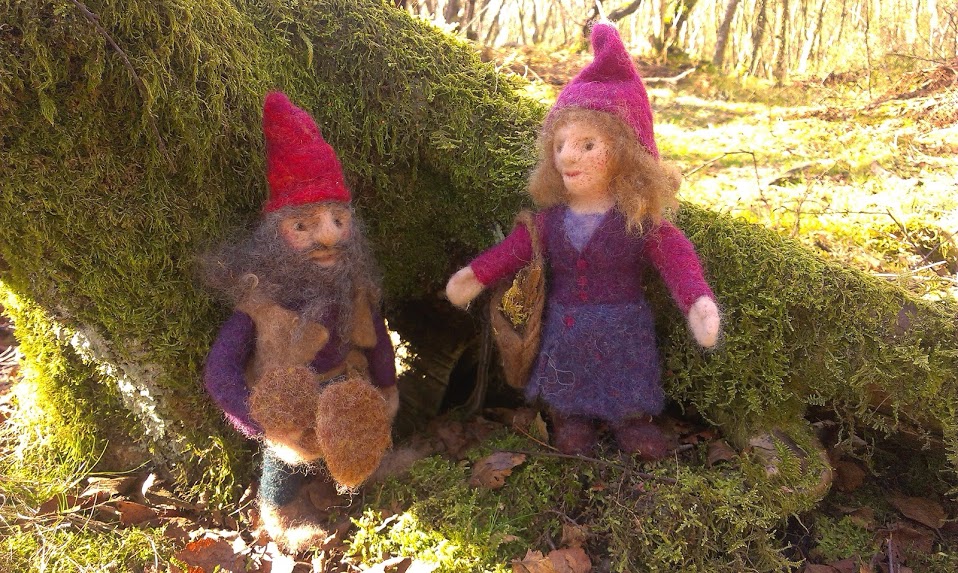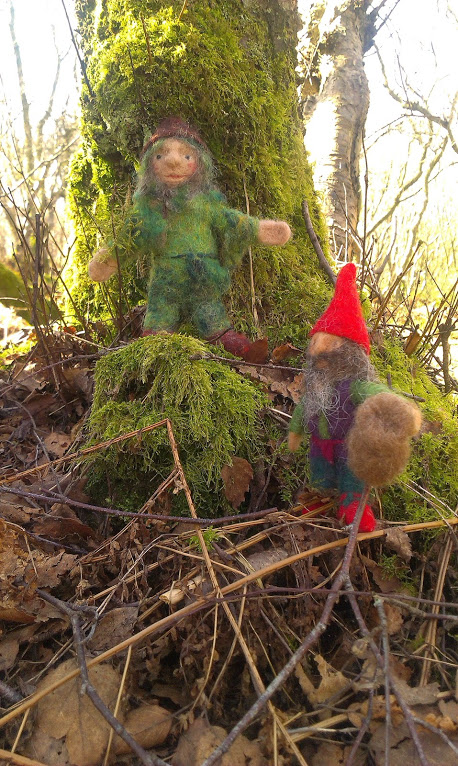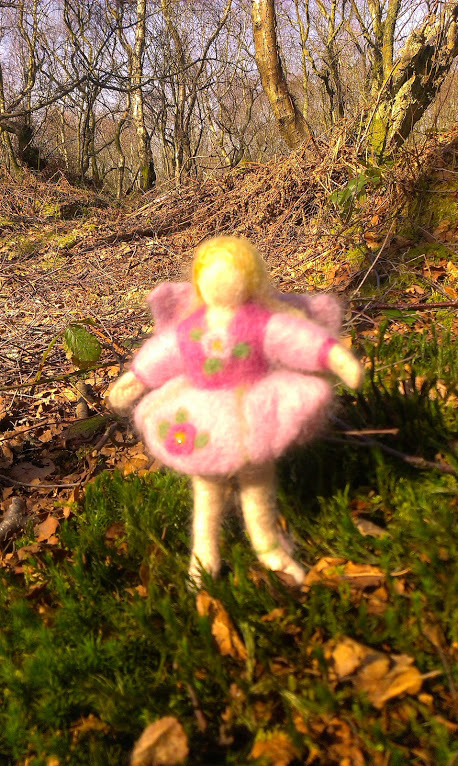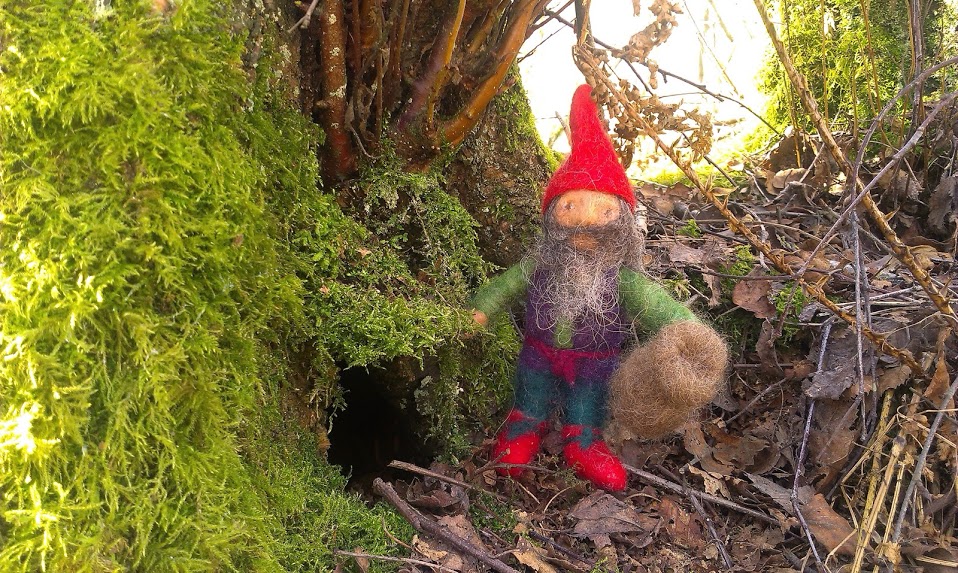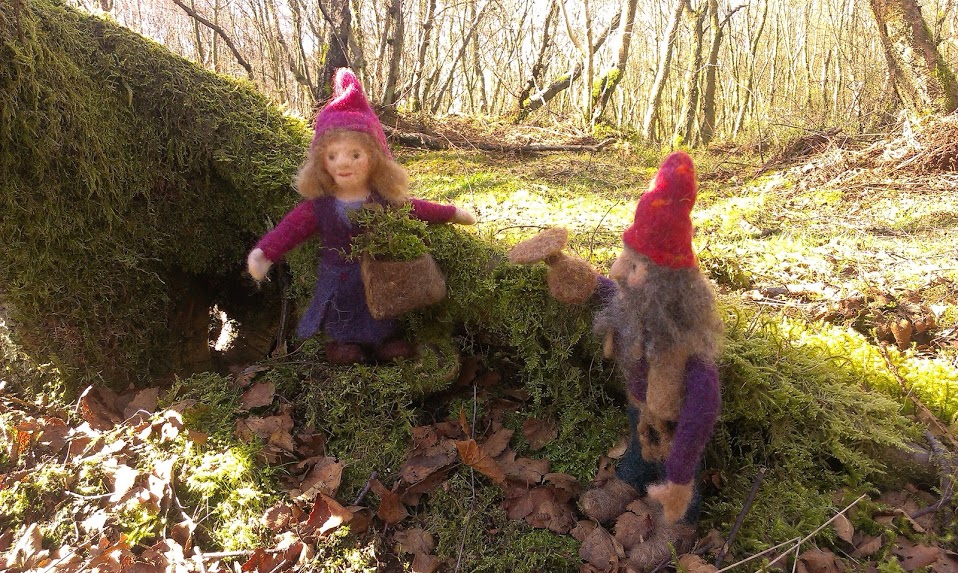 Those pictures can tell stories, fairy tales from the natural realm of magic and wonder.  Can you hear what the little ones are telling?  What secrets of the natural realm are they sharing? I love to take pictures in nature with the little ones. It fills my heart with joy and my imagination gets nurtured. You can see more of those felted gnomes and fairies on this website or I am happy to show you how to create your own in a workshop.
Happy time of Spring awakening!