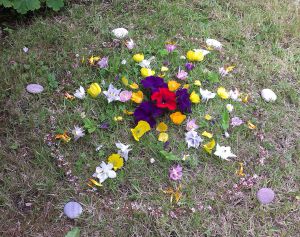 Fairies and elves are nature beings of a hidden world of light. Withdrawn from the visible world they serve nature and humans. Through the rising consciousness of those, who open their hearts and connect to this wonderful realm of light, the fairies and elves become more approachable for us humans. With their light energies they charge plants, shrubs and trees and initiate them with healing energies. Plants become healing plants.
I love healing with the wonderful gentle and powerful energies of the fairy realm. The healing energies of fairies can help to regenerate the body and the more subtle energy bodies.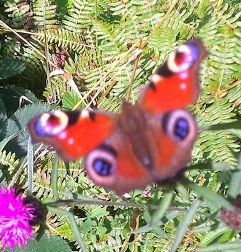 The joy and light of the fairies and their sense for beauty and harmony can be supportive to regain health and strength and bring the energies of the physical body and the subtle bodies into balance. It is a loving and transforming healing energy, which helps body, mind and soul to mobilize their inherent healing forces.
Hands on healing, essences, and crystals can be involved in the healing process of the different ailments.
These healing energies and methods, which I use are not only for us humans. They are suitable for humans, animals and plants. Energy places for regeneration, stress release and more can be created. This can also be supportive for the healing process of our Mother Earth.
For more information and to book an appointment, please contact me!
It can also be a joyful creative process to create a needle felted woolen fairy. Follow this link to find out more.