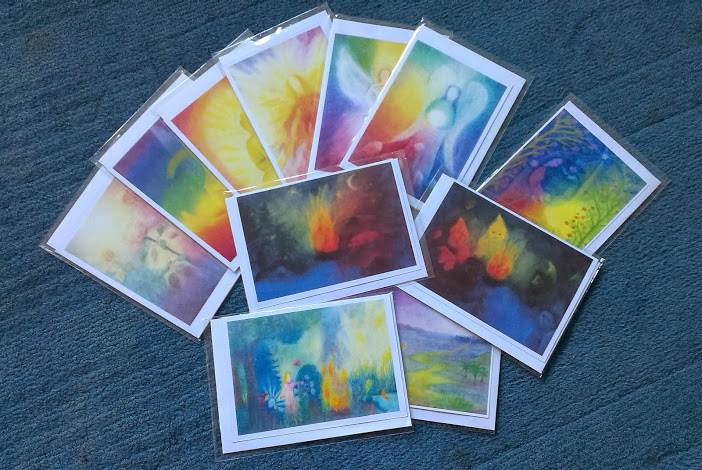 With my love for color, the realm of Nature, the Angelic and the Fairy kingdom I have painted colorful watercolor paintings. Some of these paintings are very suitable for children and as well for the child in us adults!
These paintings are available as printed greeting cards. Each card comes with an envelope, separately packed in a cellophane pouch.
If you wish to buy cards, please fill in the contact form.. You will then receive the details for your payment via  paypal.
-5 Greeting cards of your choice incl. 5 envelopes delivered in the UK: £13.00 incl. p & p.
Please contact me to ask for delivery cost into other countries.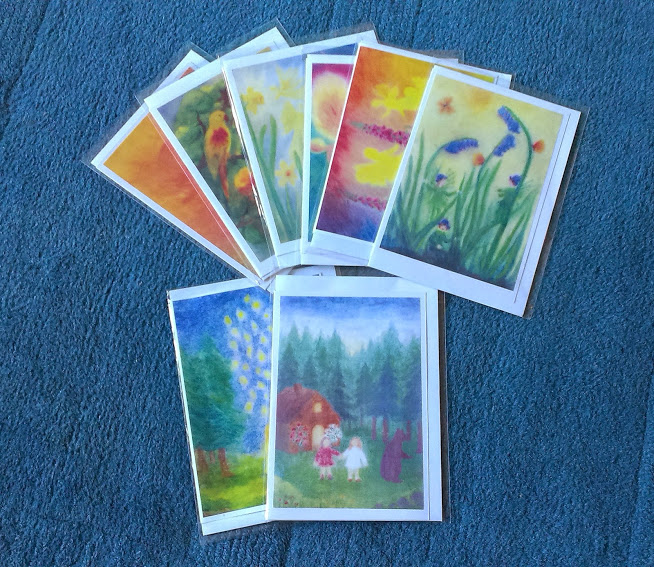 Thank you for respecting the copyright of my art work!