Fairies and more magical beings created with love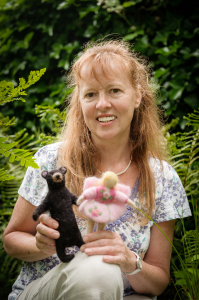 Fairies are beings of magic and wonder, loved by many. These pretty and delicate woolly fairies, angels and other magical beings are handmade with love and joy. The flower fairies are created in connection to the plant which the fairy represents. I have developed my own personal style and I share it and teach it in workshops, mainly in Glasgow but also further afar. The fairies are made from pure sheep's wool, using a specific felt needle. I also love to create personalized fairies as a gift for a newborn baby, a friend, the  child in an adult, or even for yourself..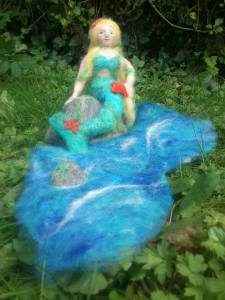 All fairies are individually created and mostly between 16cm and 22cm tall. Some fairies have movable and adjustable arms. Please be aware these items are delicate and aren't toys!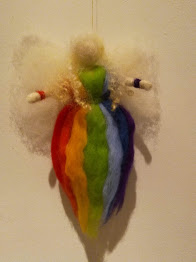 Many of these items here in the gallery have already found a friend and have been sold. However, they can inspire you if you wish to commission a fairy, mermaid or other magical being. Please click on the photo to enlarge it! For more information or to buy a felted fairy or other felted being and for commissions please contact me.
*With magical fairy sparkle wishes*