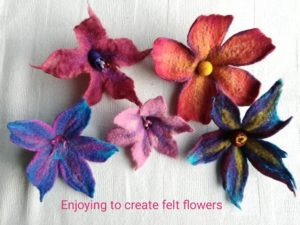 Wet felted creations, felted with love
Here you can see examples of wet felted items, handmade by Laryna, using colourful sheep's wool. I can offer to felt pouches, wrist cuffs, hair bands and hats like you can see in the following photos. The items in the following photos have all been sold.

You can order tailor made felted items, choosing product, colour, design and size. Or you can learn to create your own unique felted items in my felt workshops in Glasgow and the surrounding area.  Please use the contact form to get in touch for orders of felted items.  I'll get back to you to discuss your order via email/ phone and I'll send you a photo of the finished product before I'll post it to you. You will also receive the details for paying with PayPal/ bank transfer. All prices are inclusive postage in the UK. For all other countries please ask for postage costs.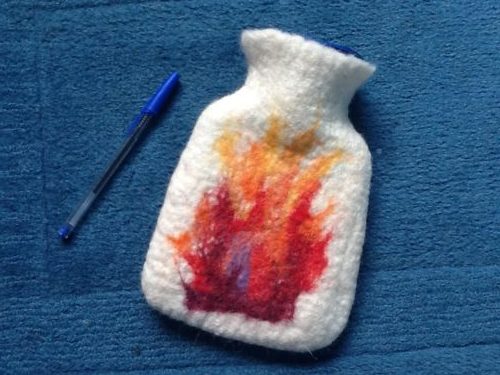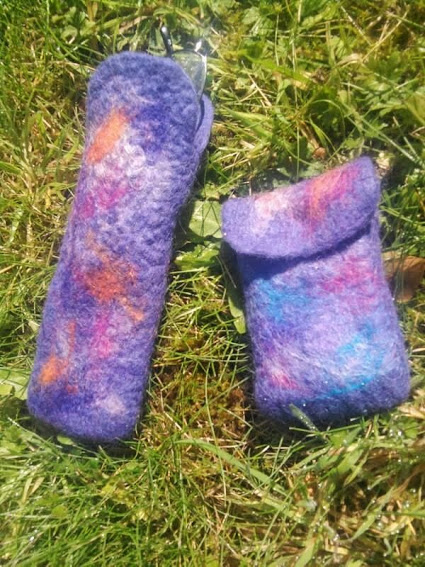 A variety of reversible wrist cuffs/ wrist warmers
Woolen felted wrist warmers are ideal to keep you warm in the cold season of the year. I can make them in various colours, in different designs and even reversible with a different design on each side. In the photo below you can see 5 different reversible wrist warmers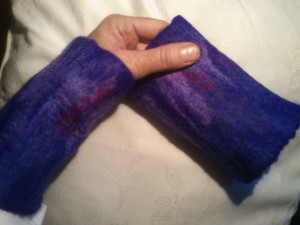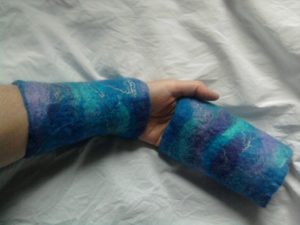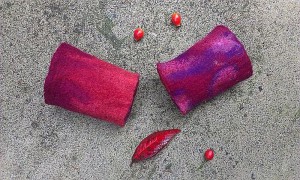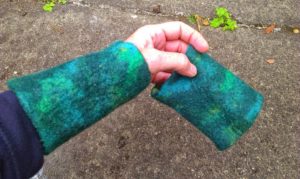 Hair bands and hats