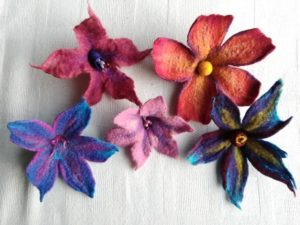 Wet felted creations, felted with love
Wet felting is an ancient traditional technique to make a woolen fabric out of fluffy sheep's wool fibres, using warm water, soap and friction. The following photos are examples of wet felted items, handmade by Laryna. Most items have already been sold. Some felted items are pictures other are items to wear. Enjoy while you're browsing.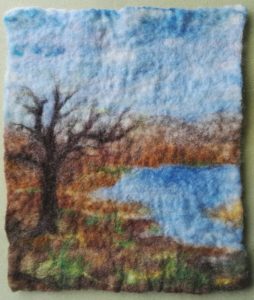 If you would like to commission a tailor made felt item like a pouch, wrist cuffs, a hair band a hat a brooch or any other felted item please get in touch. and we can discuss colour, design, size etc. You might also wish to learn felting in one or the other of my felt workshops. Please use the contact form to get in touch for workshops and commissions of felted items. I'll get back to you to discuss your order via email/ phone and I'll send you a photo of the finished product before I'll post it to you. You will also receive the details for paying with PayPal/ bank transfer. All prices are inclusive postage in the UK. For all other countries please ask for postage costs.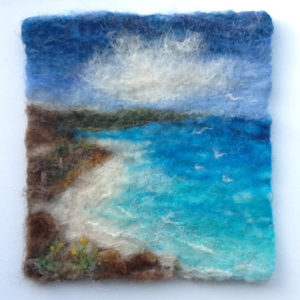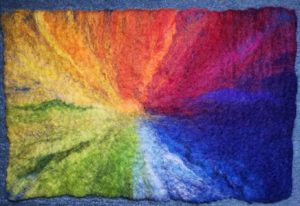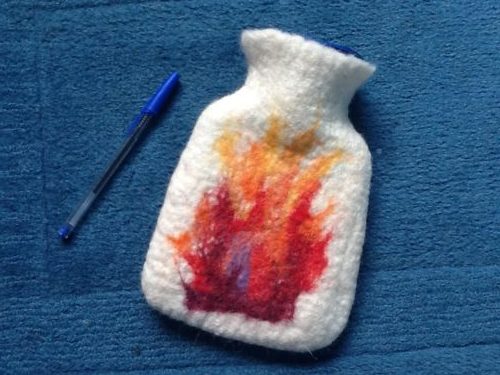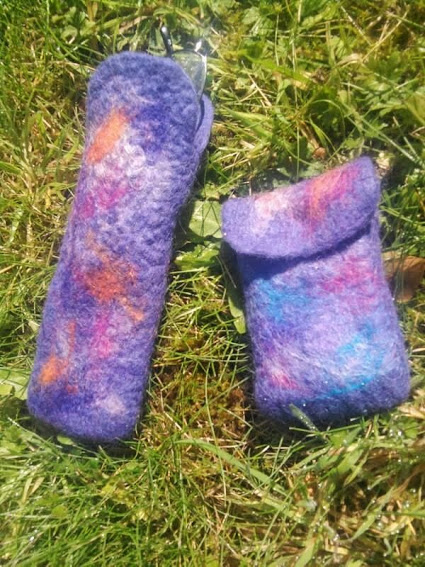 Drum Beaters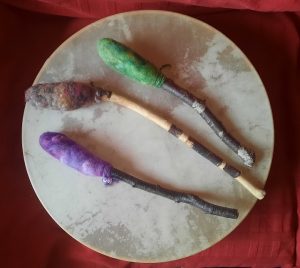 In comparison to drum beaters made with leather the felted ones are creating a slightly softer sound. For commissions you can choose the colours of wool used and pick a stick yourself or choose a stick from the ones I've got in stock.
A variety of reversible wrist cuffs/ wrist warmers
Woolen felted wrist warmers are ideal to keep you warm in the cold season of the year. I can make them in various colours, in different designs and even reversible with a different design on each side. In the photo below you can see 5 different reversible wrist warmers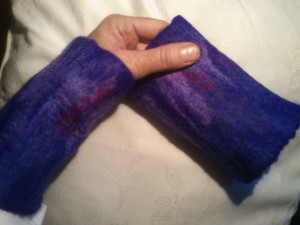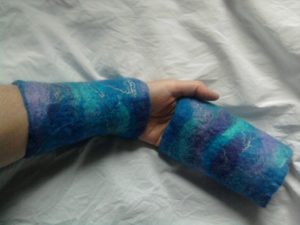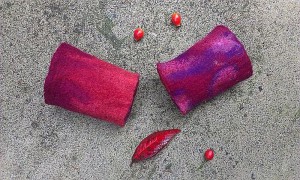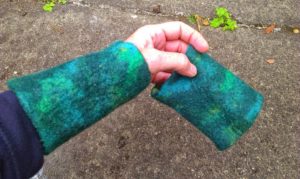 Hair bands and hats